"Same same, but different. This Thailish t-shirt philosophy sums up Bangkok, a city where the familiar and the exotic collide like the flavours on a plate of pˆt tai." Austin Bush, Lonely Planet
10 lucky Globetrotter staff members took part in an incentive trip to Bangkok, staff members from the accounts, business development, human resources and the operations departments travelled from both the Perth and Melbourne Globetrotter offices on the 23rd of May, returning on the 26th of May 2015.
Departing for Bangkok on Friday evening, the group flew with Malaysia Airlines with a stopover in Kuala Lumpur for a few hours. Unfortunately the group from Perth were delayed by a few hours, but eventually everyone made it to the Mode Sathorn Hotel where Randall Marketing were kind enough to host the team for their stay in Bangkok.
The Mode Sathorn Hotel

Each staff member was given their own private Deluxe Mode room Ð very spoilt!
The hotel itself was extremely accommodating and the level of service from the staff was exceptional. The team was unanimous in saying that the Roof Top Bar and pool were the highlights of the property!
Every evening the group would meet up stairs at the Roof Top Bar for a drink (or two) before heading out for dinner. This was a great way for everyone to catch up after the days activites, as everyone wanted to do and see different things the group often split up into smaller groups to make sure everyone got to experience the parts of Bangkok they wanted to!
Globetrotter would also like to thank Randall Marketing for their generosity towards this incentive trip – staying at the Mode Sathorn Hotel was a rewarding experience!
For more information about The Mode Sathorn Hotel click here.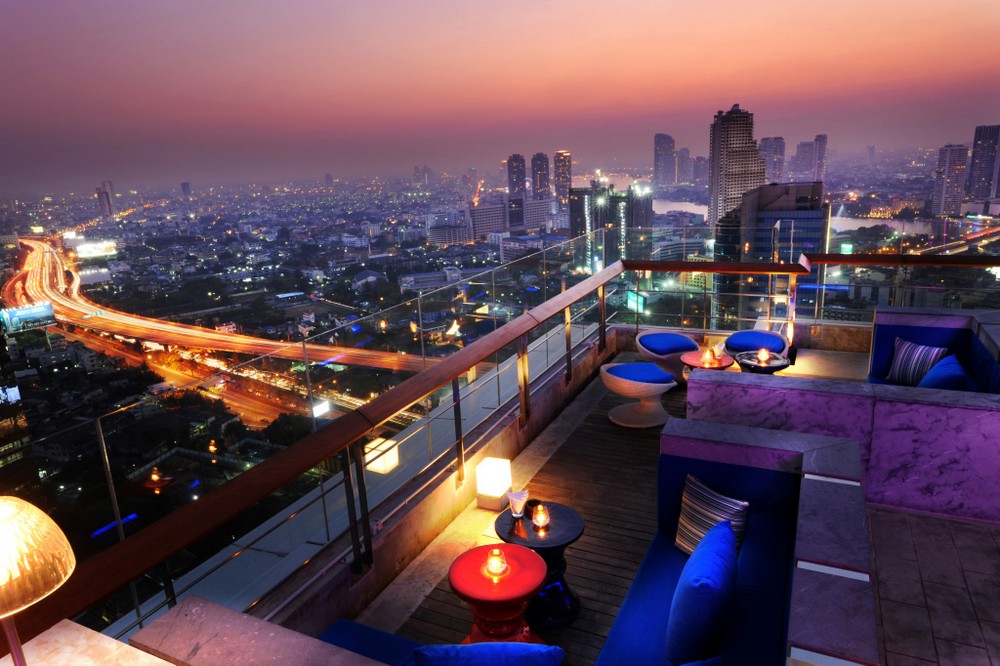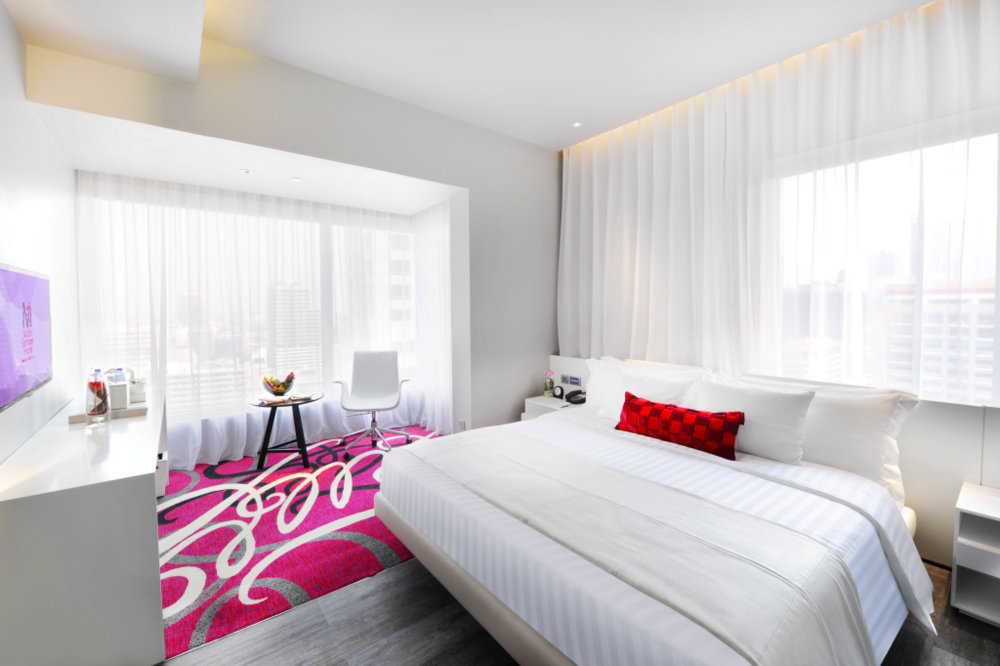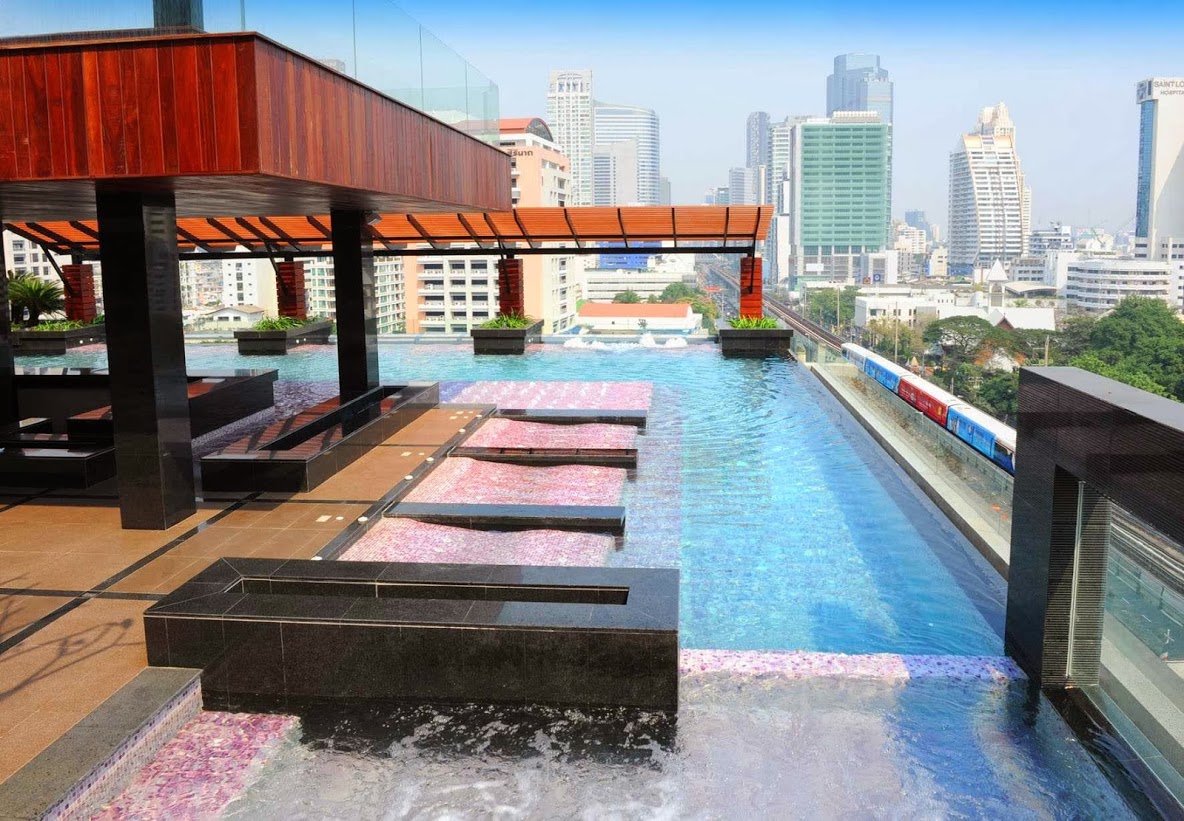 The Skyscrapers, The People & Everything In Between..
The language barrier was a challenge to overcome Ð with a few of the group getting lost in taxiÕs and given completely wrong directions! But it didnÕt prevent the group from exploring the colourful city.
ItÕs the contradictions that give Bangkok its rich personality. In Bangkok giant shopping centres sit side-by-side 200-year-old village homes and Buddhist Temples share space with the neon-lit strips of the shady Red Light District. The slow-moving lanes of traffic are bypassed by long-tail boats rowing along the river; and streets lined with food carts are overlooked by high-end restaurants on top of skyscrapers serving exotic cocktails. As Bangkok grows, these contrasts will never stop giving the city its unique ambiance.
Bangkok is a vibrant city with friendly people, delicious street food and amazing shopping – some of the biggest markets in the world! Beneath the chaos, Bangkok is packed with things to do and places to see. From street-side restaurants with plastic chairs to top-notch restaurants and some of the most amazing roof top bars. There are ancient temples and crazy tuk-tuk drivers – Bangkok has it all and there is never a dull moment when exploring this incredible city!
For more information about the happening city of Bangkok visit the Bangkok Tourism websiteor contact the Globetrotter Lifestyle Team on 1800 106 615.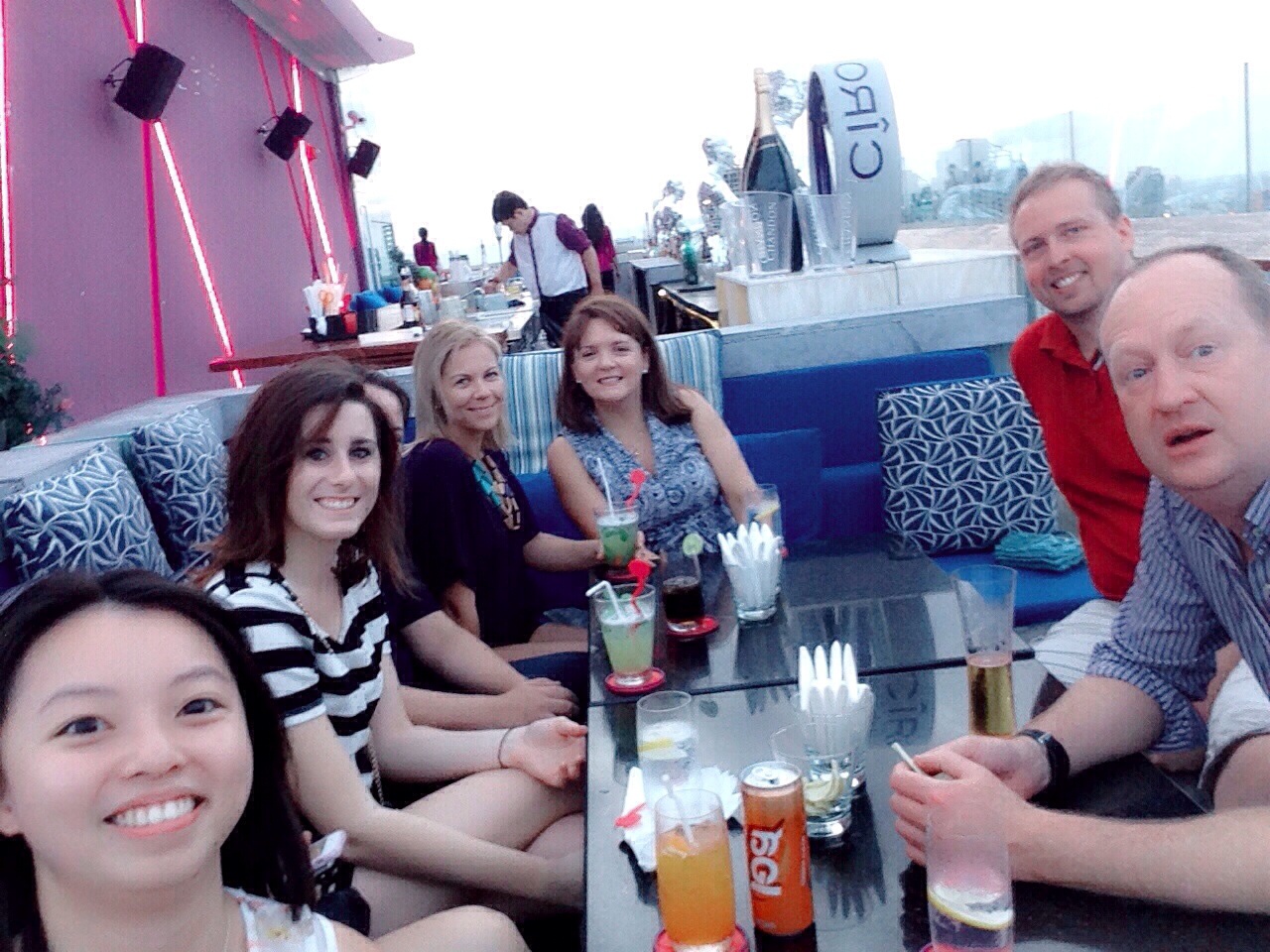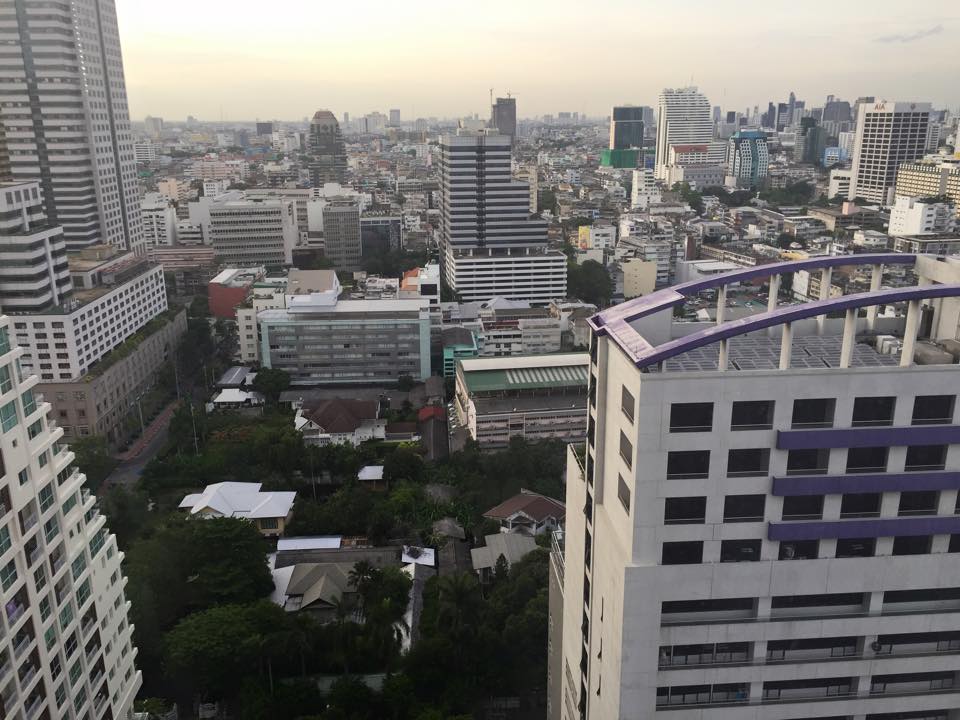 Shop ÔTil You Drop!
We had some serious shoppers take part in the Globetrotter Bangkok Incentive Ð here is what they had to say about the shopping in Bangkok:
Terminal 21
The nine floors at Terminal 21 house some 600 shops, a Cineplex, Gourmet Market (supermarket) and a food court with all kinds of mouth-watering Thai and international food to tickle all tastebuds! Although this shopping centre is more upmarket compared to other shopping destinations Ð it does have something for everyone with brands and styles from all over the world!
MBK
MBK is probably Bangkok's most legendary shopping mall, popular with both tourists and locals, and busy with shoppers every day. There are eight floors packed with 2,000 shops that sell literally everything! MBK definitely got the tick of approval from the Globetrotter Extreme Shoppers!
Asiatique
A combination of both high-end shopping and nightlife Ð Asiatique has a lot to offer! The selection of shops is interesting, with a good range of unusual brands rather than row upon row of tourist trinkets. This bazaar is busy but isnÕt overrun by tourists; crowds of locals enjoy coming here too. Asiatique is definitely worth dedicating an evening to.
Patpong Night Market
The Patpong Night Market was an experience! Not all that great for shopping, and had a rather creepy vibe to it as all of the ping-pong shows and clubs surround the market area Ð This really is an experience, the stalls, the bars, the hawkers. You have to go once. ItÕs one of the most famous markets on the planet and no trip to BKK is complete without going here.
Chatuchak Weekend Market
This is a marketplace you can easily get lost in for hours! The Chatuchak Markets are home to more than 8,000 stalls; on a typical weekend more than 200,000 visitors come here to sift through the goods on offer. The prices are very cheap Ð most stalls allow bartering so it is easy to pick up a bargain! There really is something for everyone here Ð you just have to have the motivation and stamina to find it!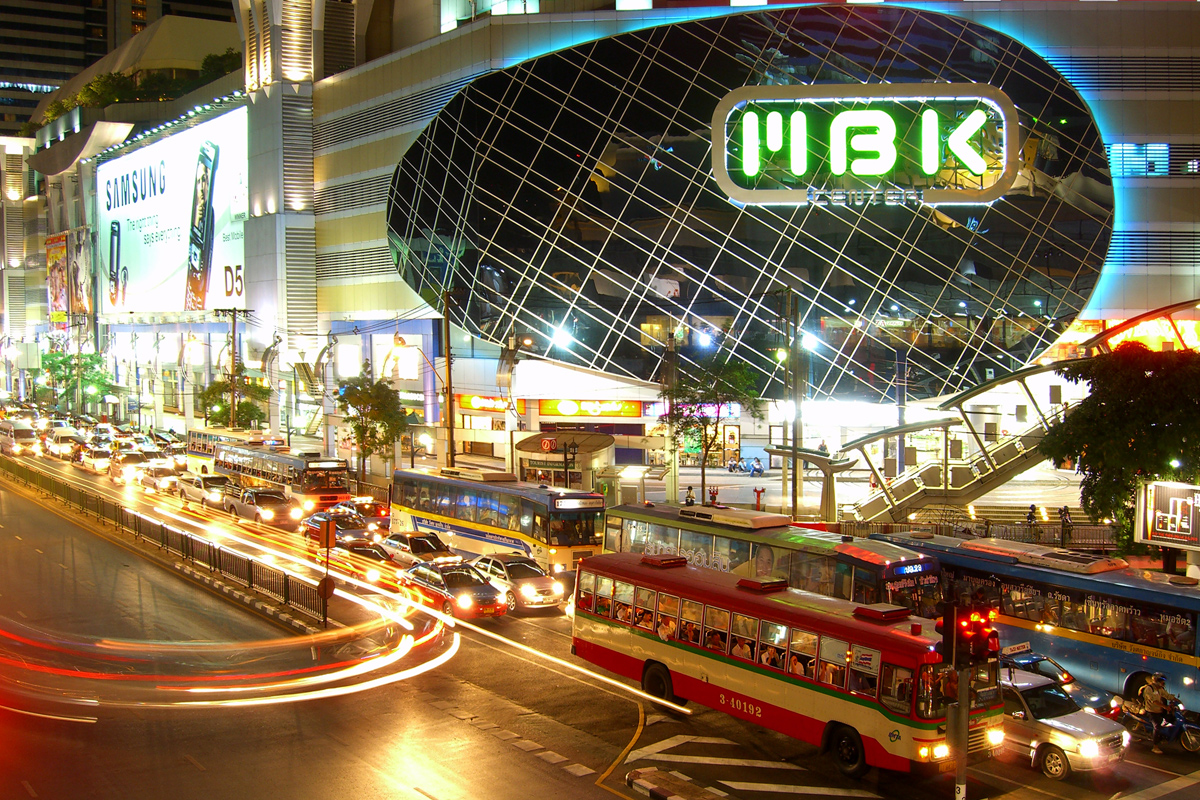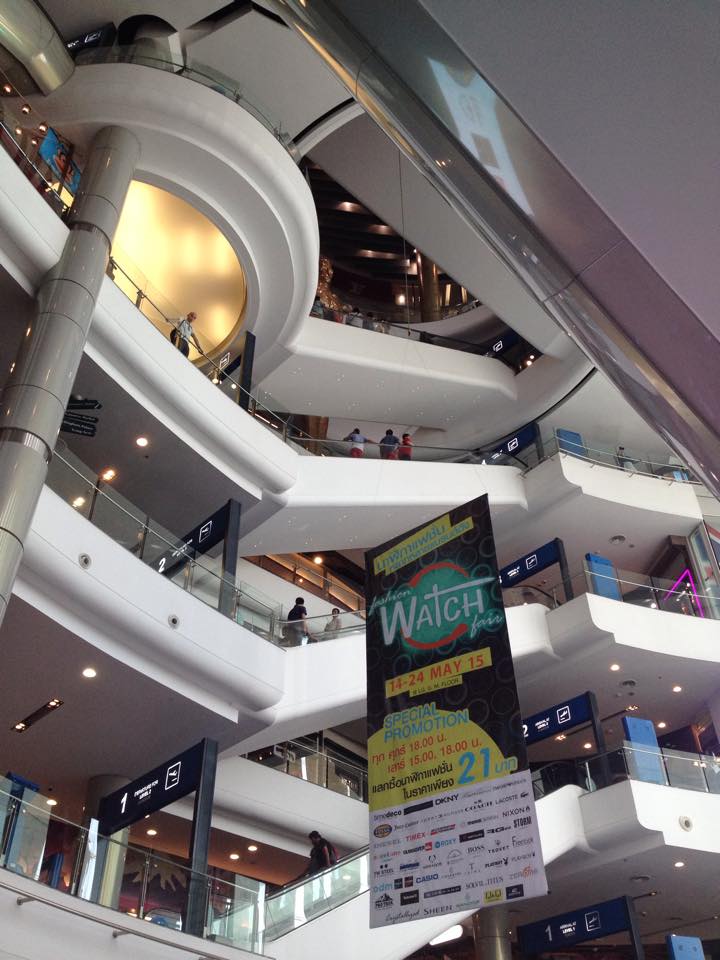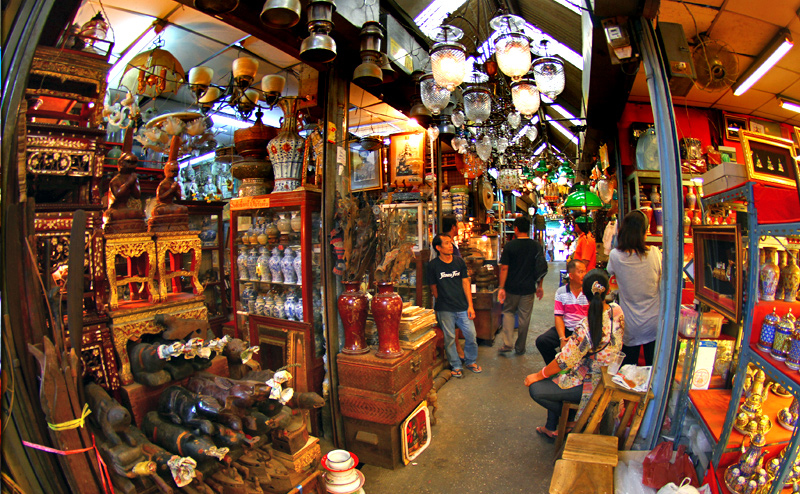 Eat, Drink & Eat Some More!
CafŽ Bangrak
After reading an article about this hidden gem the group decided to eat here on the first night in Bangkok. Luckily we called ahead and made a reservation Ð the restaurant is not overly big, but can accommodate for big groups if there is room!
We recommend having the red curry chicken and the tom yum!
Supatra River House
What a view! This restaurant sits right on the river across from the Dawn Temple (Wat Arun), which looks even more amazing when itÕs lit up at night. The Globetrotter Team had dinner here on their second night in Bangkok and the group agreed it was a magical place to eat amazing food! This is a higher-end restaurant, so is a little more expensive than most Thai places, but it is all worth it for the incredible food the River House serves.
The red duck curry is fantastic here!
Tealicious
This little restaurant was the best of the trip! Run by a husband and wife, they serve up sensational Thai food Ð the noodle wrapped prawns are highly recommended but Tom the owner is more than willing to suggest something for everyone based on your tastebuds!
We recommend ordering the pineapple rice and the noodle covered prawns – yum!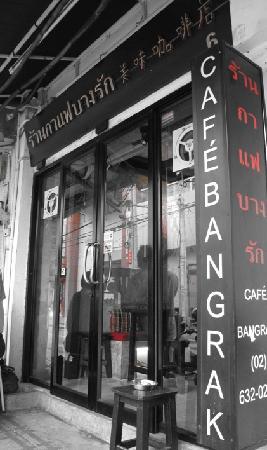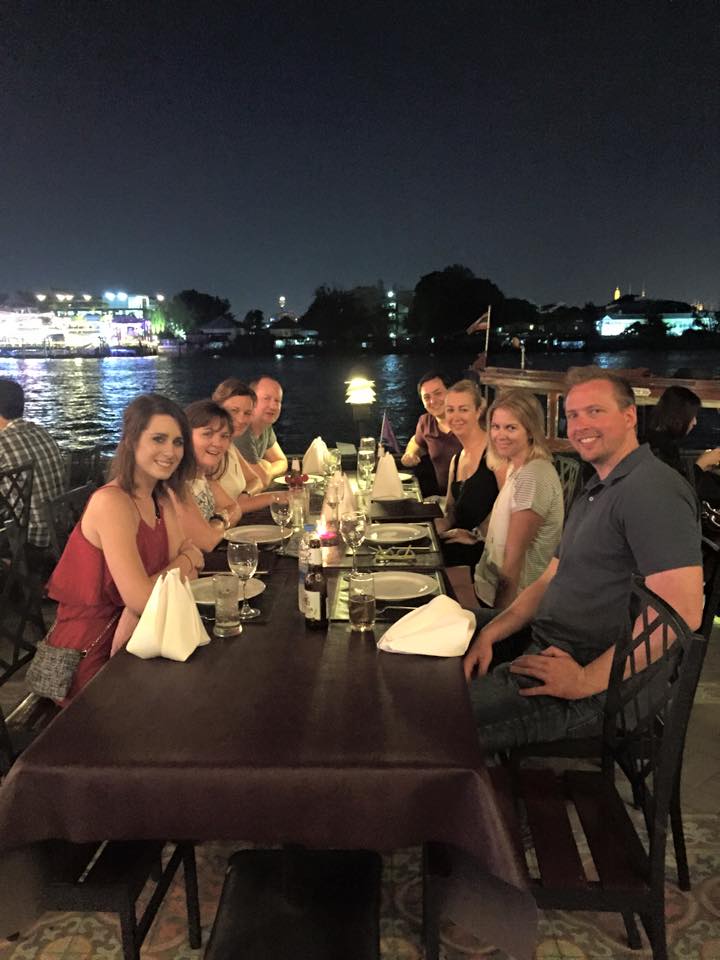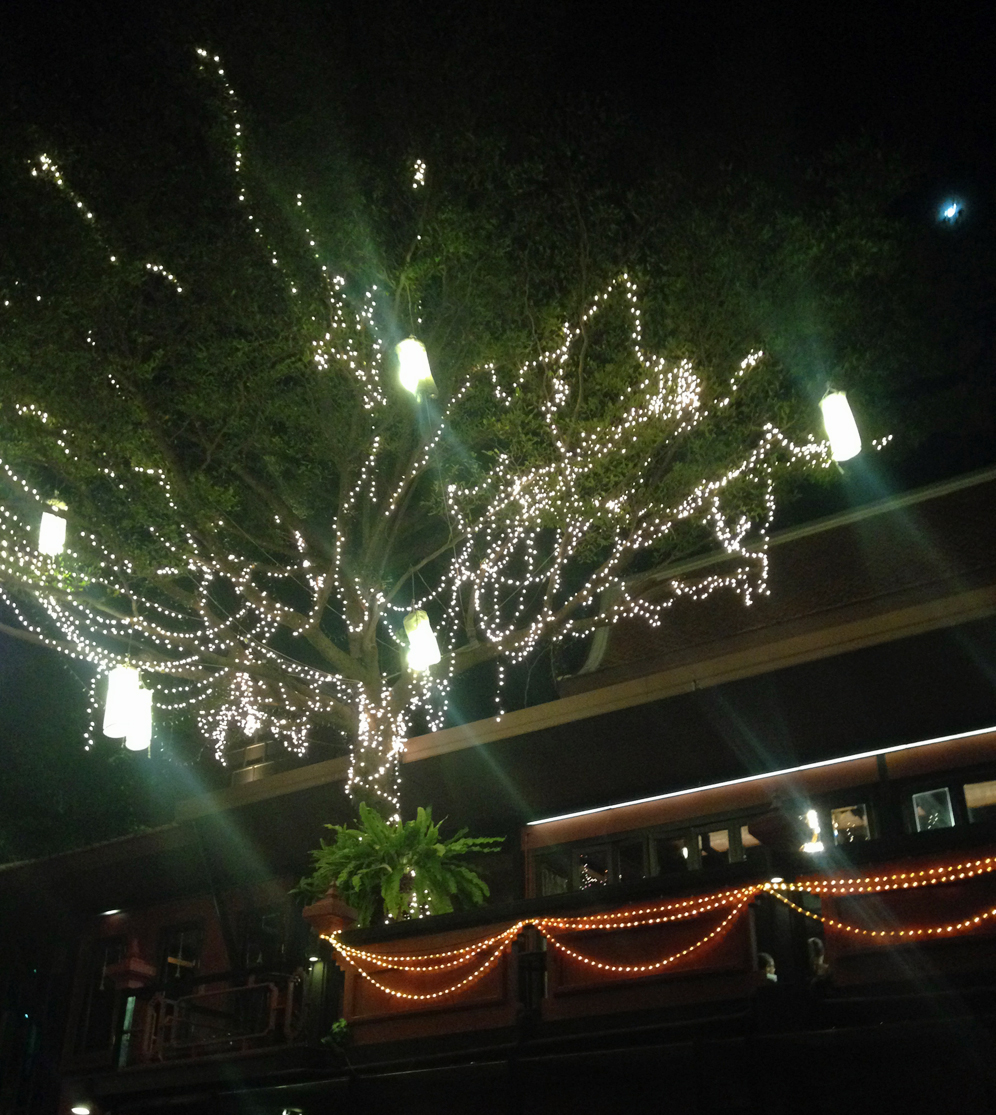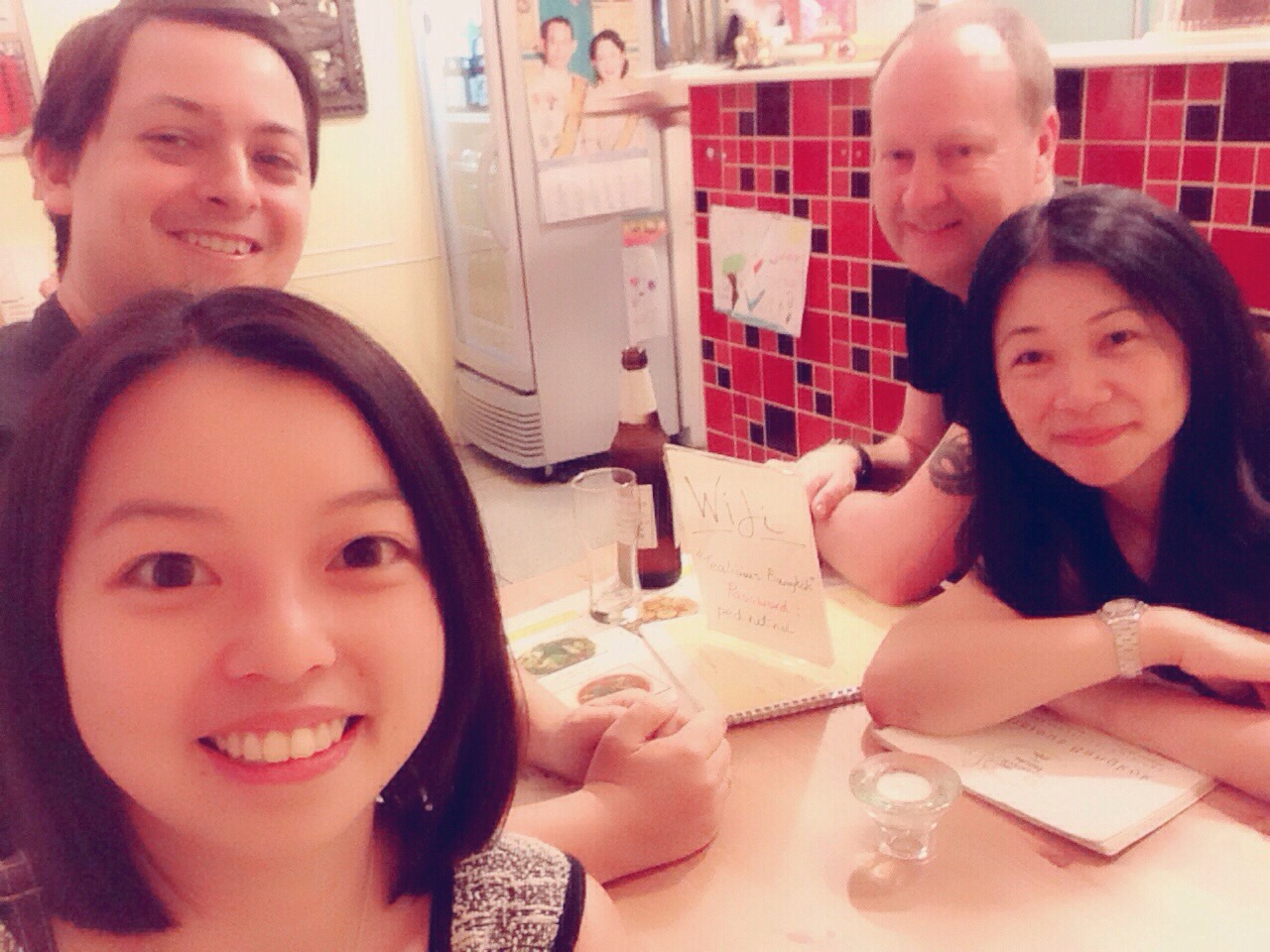 Why We Love Bangkok!
Although there are some things – boiling hot weather, pollution and political instability Ð that make Bangkok a less-than ideal city to visit. There are so many more things that make Bangkok so much more than amazing! The food was the ultimate highlight from the Globetrotter TeamÕs 3 days in the colourful city. With just 3 days to explore, it was almost impossible to even scratch the surface of Bangkok city Ð from temples and nightlife to restaurants and major shopping areas the group got just a little taste of this amazing city!
Want to travel to Bangkok like the Globetrotter Team?
Contact the Globetrotter Lifestyle Team on 1800 106 615 orlifestyle@globetrotter.com.aufor more information and to book your next getaway!