The Central Park Plunge aims to raise $350,000 for the 4 Perth Charities. All participants are required to raise a minimum of $1,000.00
I chose Ronald McDonald House as my charity of choice due to my relationship with them and Globetrotter being the managers of their corporate travel.
Ronald McDonald House cares for regional WA families of seriously ill children who travel to Perth for their child's medical treatment. Their mission is to continue to provide an exceptional "home away from home" for regional WA families with seriously ill children.
This wonderful fundraising event provides the opportunity for participants to abseil 220 metres (52 floors) down the side of Perth's tallest building, Central Park on St George's Terrace.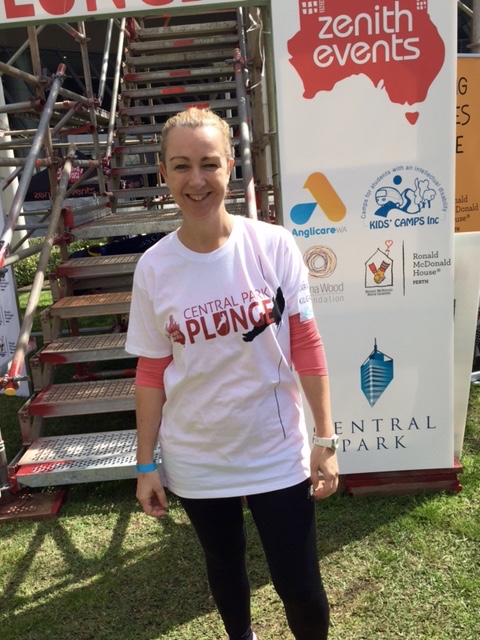 Once the minimum $1,000 event target is reached you are guaranteed a descent "Plunge".
Through the Central Park Plunge website, there was $864 kindly donated. I also held a high tea fundraiser at the Hyatt Hotel.
This event saw 29 women frock up for an afternoon of free-flowing bubbles and a selection of sweet & savoury food and $1,506.85 being raised for the cause.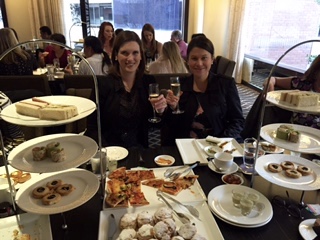 There were three raffles available with gold coin donations at the high tea – a $500 Globetrotter travel voucher, an Etihad gift pack and a Herbalife gift pack, in addition to another 14 items available for silent auction to bid on throughout the day. Items ranged from bottles of Veuve Champagne, Jamie Oliver cooking sets, limited edition Dior perfume gift packs, an evening handbag, hair care package, and much more.
The abseil took place on Saturday 3rd September. What a challenge it was with not just one level to plunge off but two!!!!
An amazing experience, a challenge, and all for a fabulous cause – Ronald McDonald House!
Thank you to the kind donations and support of everyone who has support my fundraising efforts. To date, there has been $2,370.85 raised. This is well over $1,000 above my goal!
As a collective fundraising effort an amazing $225,000 has been raised for Ronald McDonald House (and it's still climbing)!